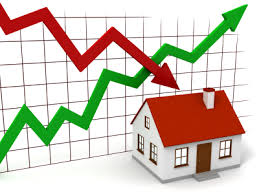 The Queen Anne's County real estate market is barely healthy. The median list price is $400,000 and the average home has been on the market for 156 days. In the past month, there have been 89 real estate transactions in Queen Anne's County, with a median sale price of $282,500. The recent sales activity in Queen Anne's County represents a -11.4% change over the prior month.
There are currently 531 which equals about 6 months of inventory. There are 462 detached homes for sale, 43 townhouses for sale, and 10 condos for sale. In the past 30 days, there have been 76 new listings in Queen Anne's County, 136 price changes, 96 new contracts, and 89 home sales
The real estate market statistics in Queen Anne's County vary dramatically, depending on property type. If you would like a more direct report for your home type, just contact me.
My name is Lisa Longest and I work with Exit Gold Realty. I specialize in Stevensville, MD and surrounding cities here on Kent Island. My goal is to work with people to help them build the lifestyle they want. I help them make decisions that will change their lives for the better. So feel free to contact me to get more information on homes for sale in the Stevensville or surrounding cities, or to help you sell your existing home at 443-786-4200 or email me at LisaLongest@ExitGoldRealty.com